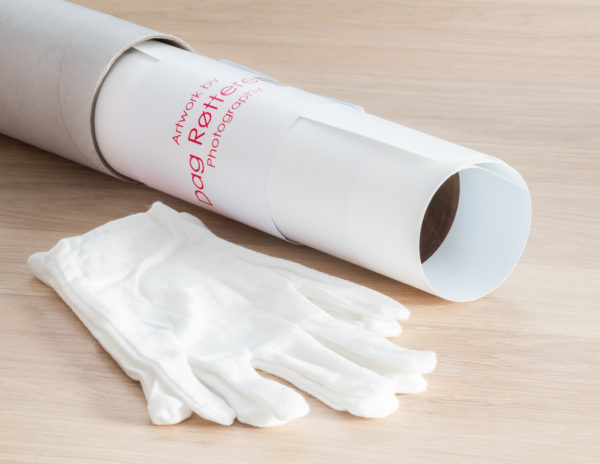 Handle with care
The prints are very fragile and fingerprints can damage them. I highly recommend that you handle the prints wearing the cotton gloves that come witth the image, and being extra careful. I also recommend to be safe and let an experienced framer handle it.
The loose print orders are shipped flat or carefully rolled and packaged in a tube.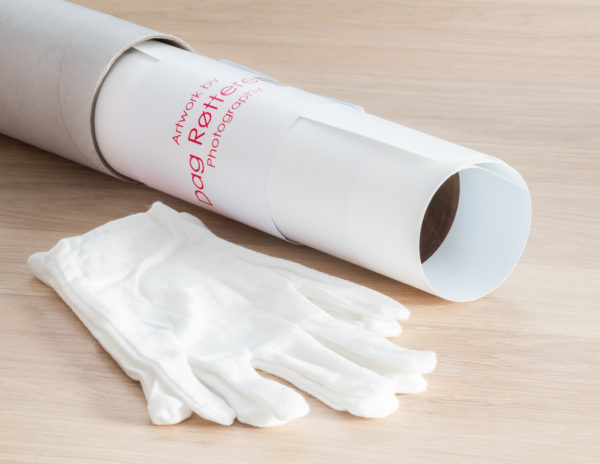 Behandles forsiktig
Bilder som er laget på høykvalitets kunstfotopapir er sårbare for bretter, flekker og fingeravtrykk. Derfor sender jeg med hvite bomullshansker som bør brukes når bildene håndteres. Lerretsbildet er mer motstandsdyktige, og tåler derfor mer. Jeg anbefaler også at eventuell innramming blir gjort av et profesjonelt rammeverksted.
De minste bildene blir sendt flatpakkede, mens de større sendes i rull.
Certificate of authenticity

Every print will come with a personally signed and numbered Certificate of Authenticity (see image).