Description
Dette er en reproduksjon fra en original akvarell malt i 2022, signert og nummerert i et begrenset opplag på 10 eksemplarer. Reproduksjonen er litt mindre enn originalen for å passe inn i en standard 30×40 cm ramme med passepartout.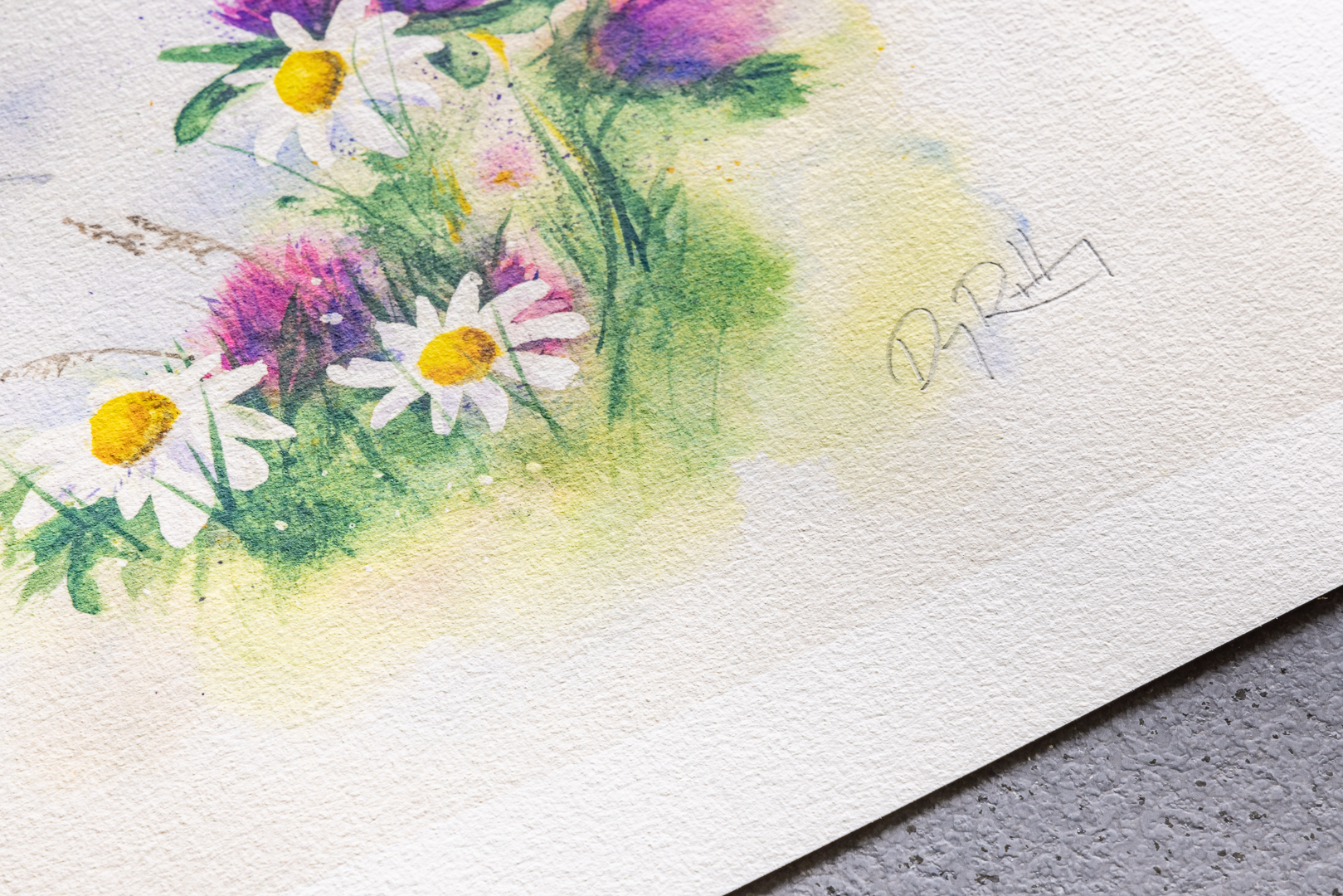 Nydelig, grov, strukturert overflate på Hahnemühle William Turner 190 grams kunstfotopapir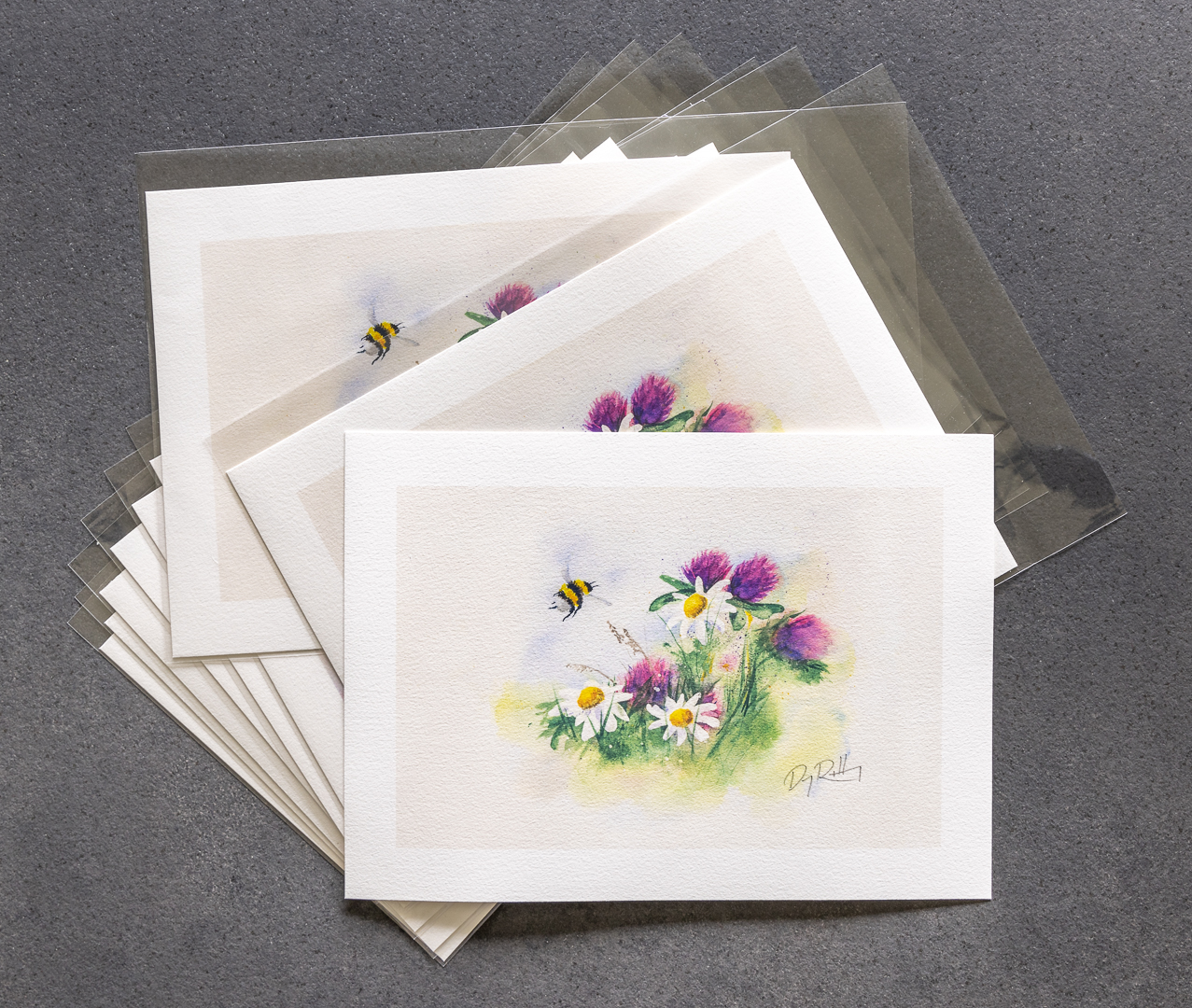 Gicléer i plastmappe, uten passepartout
Giclée
En giclée-print er en høykvalitets blekkutskrift for reproduksjon av billedkunst. Metoden krever lysekte blekk og syrefritt papir med en holdbarhet flere hundre år. Jeg avfotograferer mine akvareller og foretar bildekorrigeringer selv for å ha full kontroll på kvalitet og nøyaktig gjengivelse av originalene.
"Giclée Fine Art Print" er en universell betegnelse som utallige kunstnere, museer og gallerier verden rundt har tatt i bruk. Gicléer finnes i samlingene til de fleste store museer i verdenssammenheng, blant andre Metropolitan Museum of Art og Museum of Modern Art i New York.