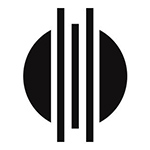 Monovisions Photography Awards er en konkurranse for kun svarthvittbilder. Det er to hovedkategorier: enkeltbilder, eller serier med bilder over et tema som vurderes som en kolleksjon. Innen disse to finner man underkategoriene abstrakt, arkitektur, landskap, natur og wildlife, folk, fotojournalisme, reise, portrett og Fine Art.
Jeg sendte inn en kolleksjon på sju bilder med tema trær, med følgende beskrivelse:
It's impossible to ignore that feeling of elation you feel walking through a calm, quiet forest. Trees help reduce stress, anxiety, and allow us to reconnect with nature. But if you move fast in a forest, the trees transform into something else, not so relaxing. I have spent a lot of time photographing trees with long shutter time, either while sitting in a car at speed, or with panning while standing still.
Gleden var stor da jeg fikk melding om at bildeserien min slo såpass godt an hos juryen at de forærte meg en Honorable Mention! For første gang er jeg blitt premiert for en kolleksjon av bilder, og ikke bare enkeltbilder.